Dutton Stormwater is not afraid of tackling challenging jobs and from April through to June 2021, we embarked on a massive one, by cleaning the three soakage tunnels running under central Auckland.
The task to clean 265m of underground tunnels was extremely demanding – not only physically, but logistically, and health & safety wise. Each day the crew had to dig, shovel and vacuum sediment, that in some areas was up to 1.5m deep, leaving them little more than crawling space to move.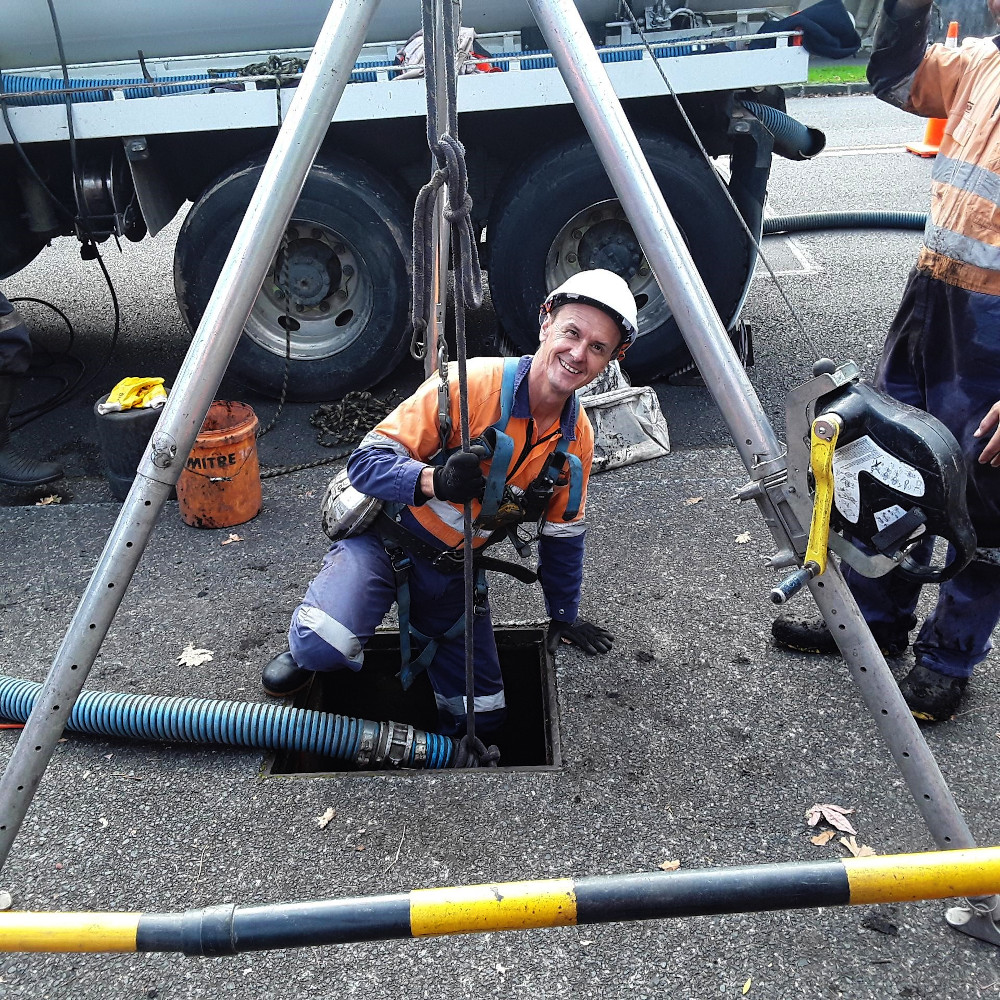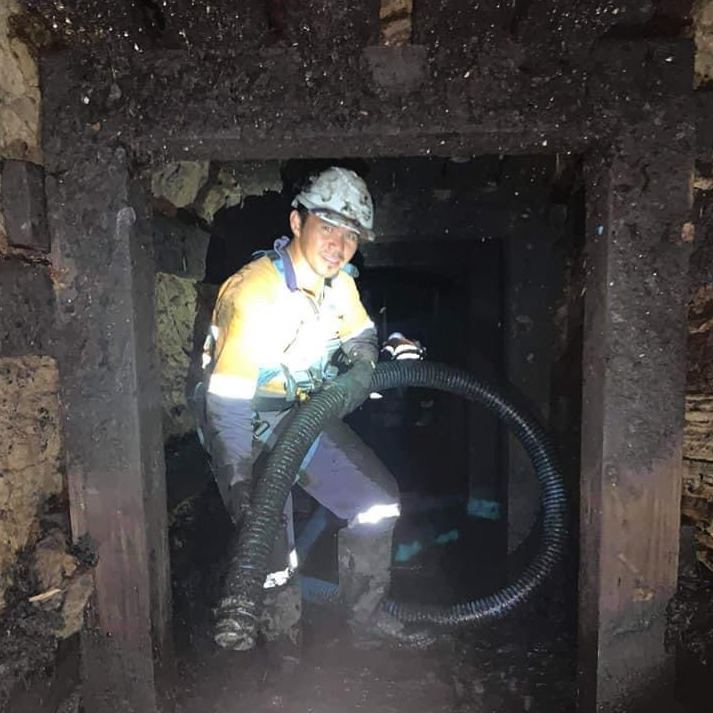 MELVILLE TUNNEL

62m
270 hours,
18,400kgs waste removed
KING GEORGE TUNNEL

171m
758.5 hours,
84,500kgs waste removed
GILLIES TUNNEL

32m
48 hours,
14,720 kgs  of waste removed
In total the job took more than 1076.5 hours to complete and a whopping 117.62 tonnes of sediment was removed.
Total amount of stormwater waste that we removed and was kept out of the ocean from Jan 2021 to November 2021 was 1455 tonnes – equal to approximately 50 humpback whales.