The Auckland Region has large pockets of free-draining volcanic and basalt rock under the ground called puros. Stormwater Management Plans often take this into account, and specify a soak hole as the final point of drainage for a site.
Soak holes are usually a standard manhole with deep bores (minimum 1m) which vary in diameter. These bores are drilled into the earth and are encased with a PVC pipe. There is a siphon sitting on the PVC Pipe which is below the invert of the inlet pipe.
Drawings are taken from Auckland Council Website.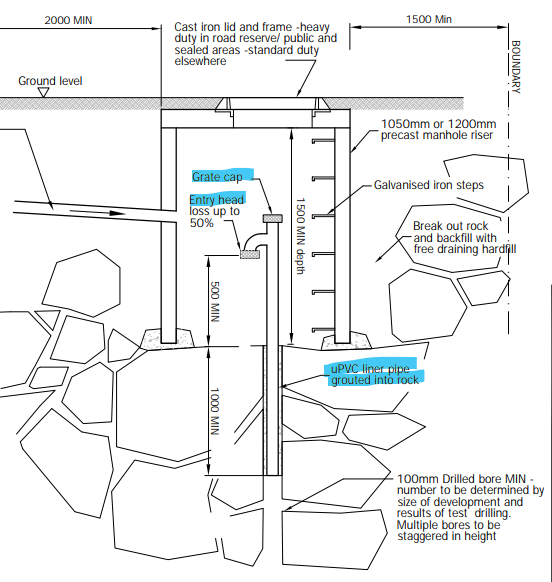 How does a Soak Hole work to control runoff?
Stormwater enters the soak hole and water is siphoned down the bore with any solids being caught on the grill of the siphon.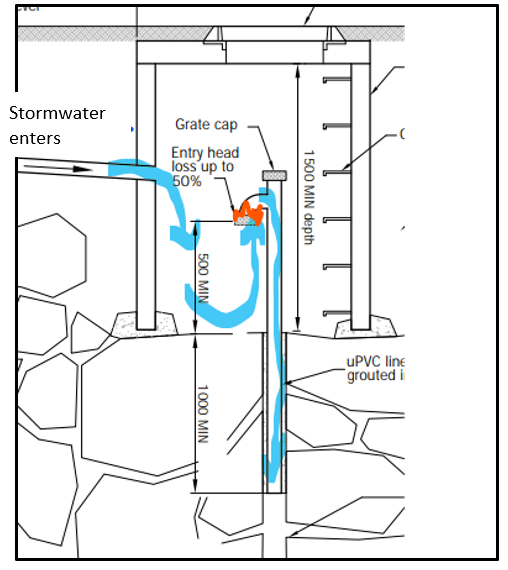 What could cause a soak hole to block up?
Plastic bags and litter can get stuck over the grill of the siphon.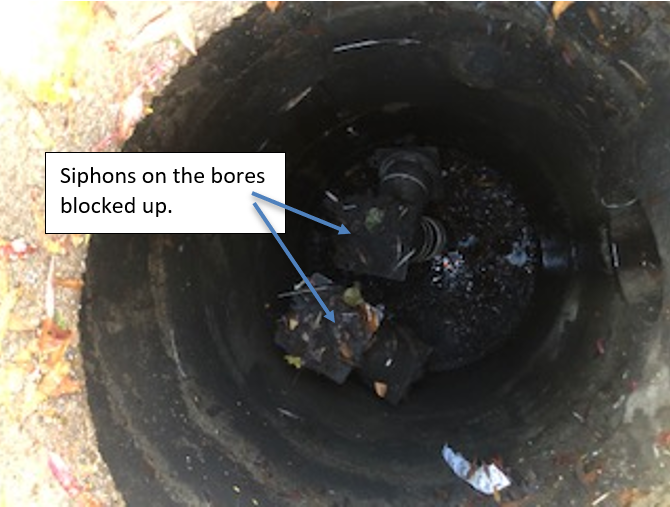 The siphon can get knocked off and a bottle or other solid item get stuck down the bore not allowing water to drain away.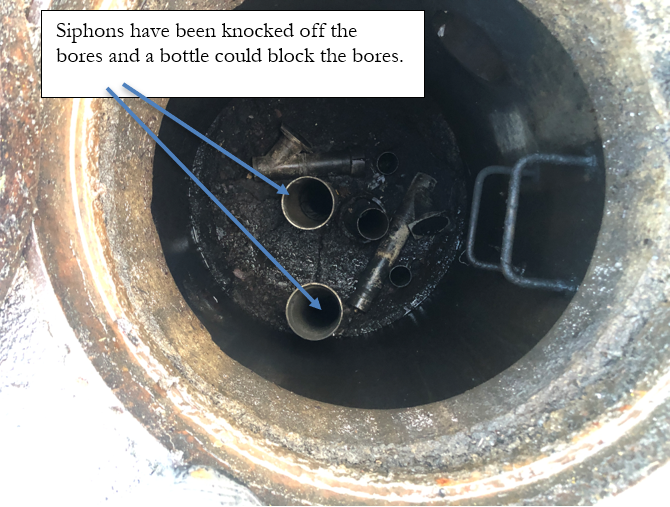 Silt can build up on the bottom of the sump and eventually fill up the bore which not allowing any drainage.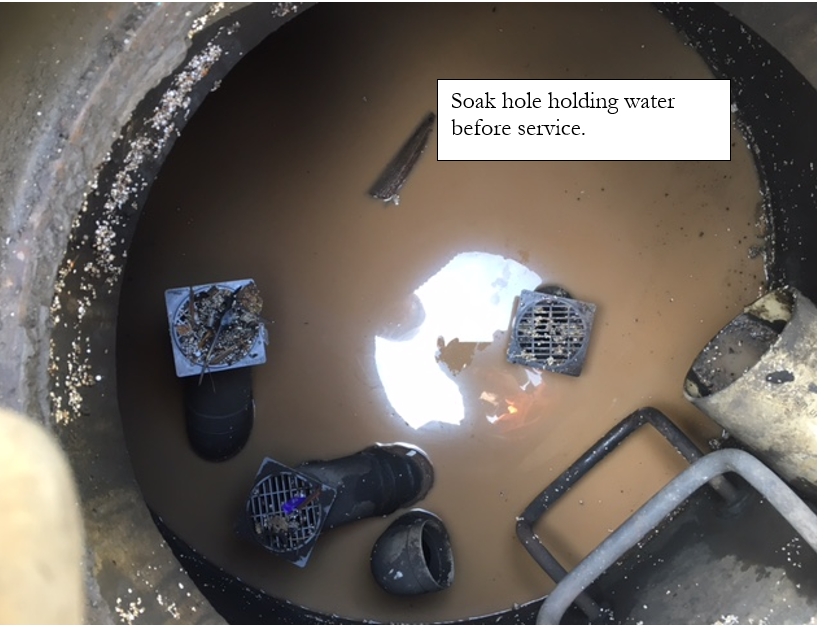 To avoid blockages and hence flooding, it is imperative soak holes are maintained.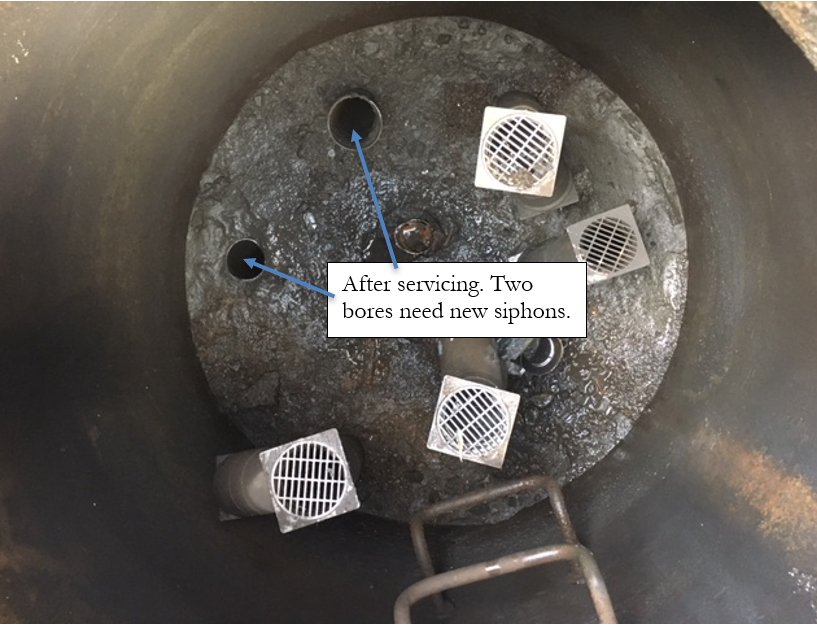 What does Dutton Stormawater's Soak Hole maintenance involve?
Prior to the service we contact you to schedule a specific date for the service to take place.
During the service we:

vacuum the silt off the floor of the soak hole
remove any litter and debris
waterblast and flush the bores
clean and replace any siphons that have fallen off the bores.

After the service you will be sent a report for your records.
Soak Hole Maintenance is recommended annually.
Call us for a free, no-obligation quote.