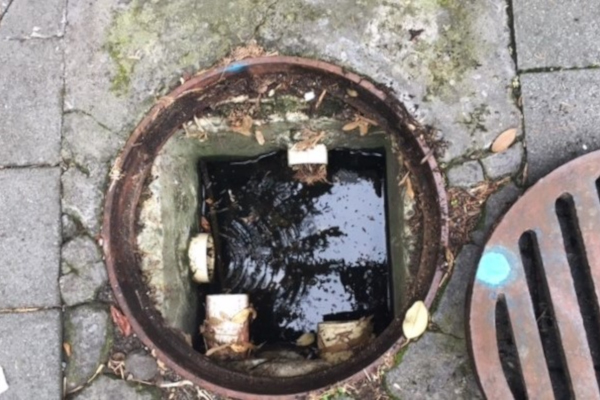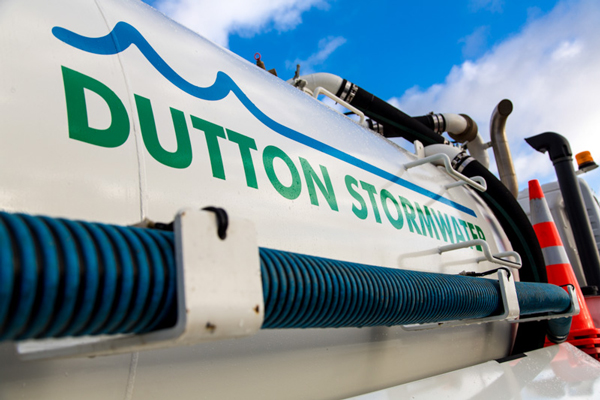 Drain cleaning & unblocking service
Blocked drains are a pain. Drains can become blocked for any number of reasons – outdoor blockages are commonly caused by a build up of old leaves, foliage and other general garden waste.
While keeping your outdoor areas swept and free from debris can help prevent blocked drains, storms and high winds can easily blow all sorts of detritus into drains and prevent them from working properly. Winter is a particular difficult time for drains and there's nothing more unpleasant than the site (not to mention smell) of a drain that's overflowing with dirty water.
Outdoor blockages are often hard to clean without a proper professional drain unblocker.
Dutton Stormwater's fast and efficient drain cleaning service will sort out your drainage woes without fuss – give us a call and we'll be there straight away.
Dutton Stormwater has a flushing truck that is perfect for any drain unblocking needs. We operate on a clear call-out system; no hidden costs.
Once we've cleared your drains we are also able to arrange disposal of any waste. This disposal service is at an extra cost and you will also have to pay for the time it takes to leave your job to the time it takes to get back to our headquarters from the dump site.
If we don't have to come immediately we can usually get one of our staff over to have a look at the job and give you an estimate.
Dutton Stormwater will:
Clear the drains with our drain cleaner

dispose correctly of refuse

send a report of what we have done after we have sent our drain cleaner and cleared the blockage

send a maintenance proposal to ensure this does not happen again.