We are a premier sponsor of the Stormwater Conference and this year we were lucky enough to be hosted in the Garden City at the marvellous Te Pai. We loved every minute of our time in Christchurch.
The lectures and workshops were enlightening as usual. The discussion hosted by Mike Hannah from Stormwater 360 on maintenance was far too short. We listened with interest to industry experts discuss the barriers to maintenance. It became apparent that the real pains when it comes to maintenance are live water in a vault and space. Hopefully these will be some considerations engineers will think about when specifying and designing these stormwater treatment devices.
Aside from the serious business of stormwater there was of course the spinning wheel hosted by Dutton Stormwater.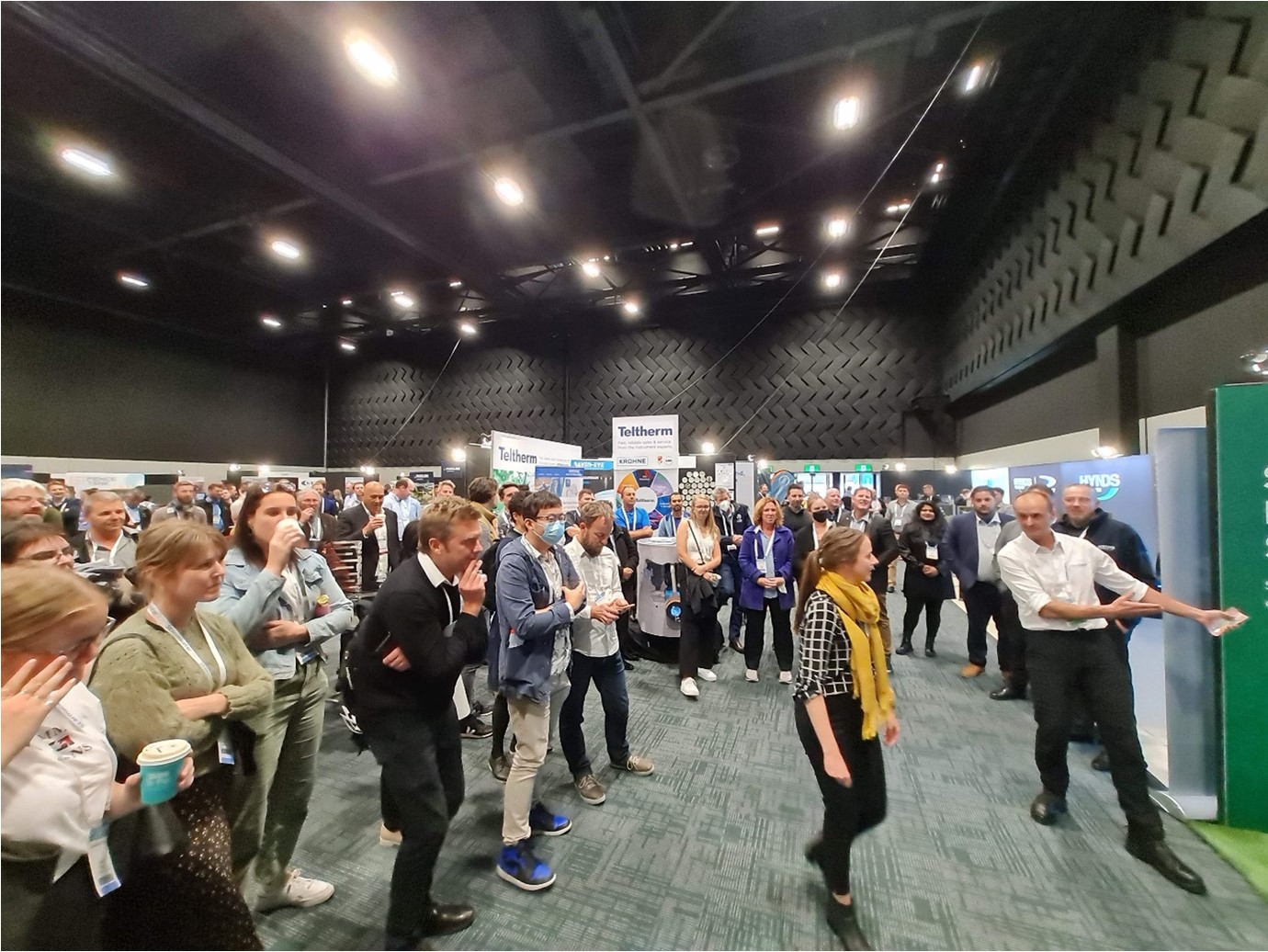 If your business card was pulled out of our box you had the chance to spin the wheel and whatever number it landed on, you multiply by $100. This lucky lady spun the 8!