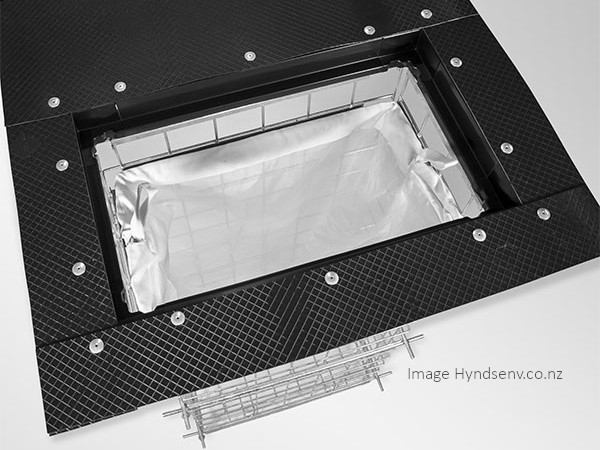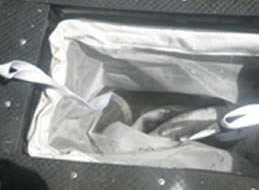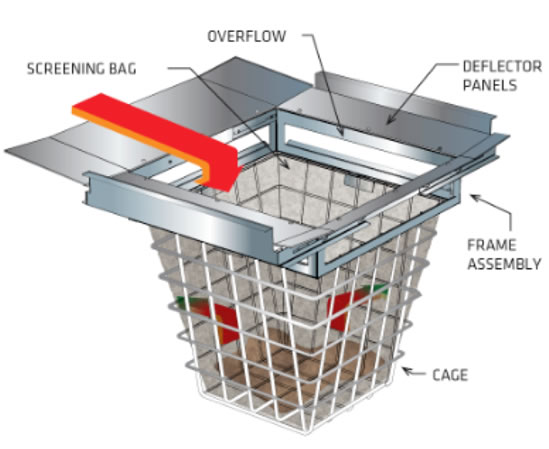 Enviropod Cleaning & Maintenance
Enviropods are installed into cesspits to remove a high percentage of gross pollutants and suspended solids. They capture and retain litter, suspended solids and other gross pollutants as runoff enters the storm drain system.
In addition to being a standalone treatment device for small catchment areas, Enviropods are effective as a pre-treatment device for use in a treatment train with hydrodynamic separators, filtration, ponds and wetlands.
The enviropod is highly effective if it is maintained. A full enviropod will not allow water through it and there will be flooding. Dutton Stormwater carries out all aspects of Enviropod maintenance from cleaning the bags to sourcing and installing replacement bags.
Enviropod filters require maintenance every three to twelve months, depending on the site conditions, pit depth and the number of vehicle movements. The frequency of maintenance services will be reviewed by Dutton Stormwater at the completion of each service.
During maintenance contaminants will be removed from the filter bags and disposed of by us.
Dutton Stormwater will:
Complete all health and safety procedures and documentation

Remove the enviropod bag

Replace the bag with a fresh bag

Water blast the unit clean

Replace damaged Enviropod cages or bags

Dispose of the waste at an approved environmental disposal facility

Complete a service report for your records.